Audrina Patridge, who featured in all six seasons of the MTV reality series The Hills, shared devastating news. Her niece, 15-year-old Sadie Loza, passed away suddenly on Valentine's Day. The cause of death has not yet been revealed.
and
Sadie was the daughter of Audrina's sister Casey Loza. Casey had Sadie from her previous relationship with Aaron Hershman, who was shot dead on the streets Chino, California, in February 2012 at age 29, shortly after the birth of their daughter.
Audrina posted a selection of photos and videos of Sadie at different ages of her life and wrote, "My heart hurts to even write this. My beautiful niece is now in heaven."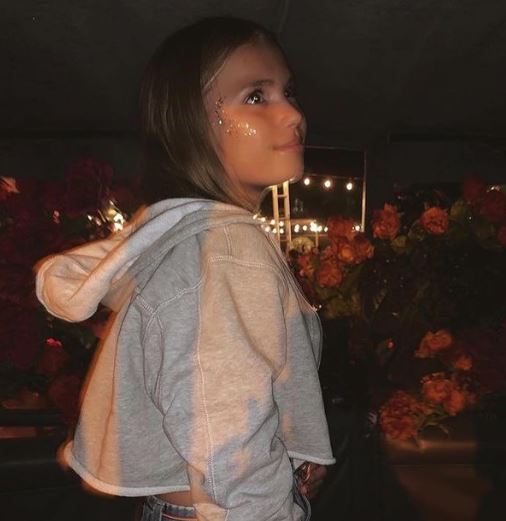 The reality star continued her tribute by writing, "I know it's not goodbye forever, but it is the hardest to say goodbye for now. We will miss you and cherish every single moment we had with you.
"Rest in peace Say Say!! We love you forever & ever!"
Under the post she shared, Audrina received messages of support by many of her friends and fans.
omg
Brody Jenner, who co-starred with Audrina on The Hills, wrote: "So so sorry for your loss Audrina. This is heartbreaking. Sending love to you and the family."
"Audrina! I'm so so sorry! Sending all the love and light to you and your family," Rachel Bilson replied, while Twilight actor Ashley Greene added: "Sending you and your family lots of love."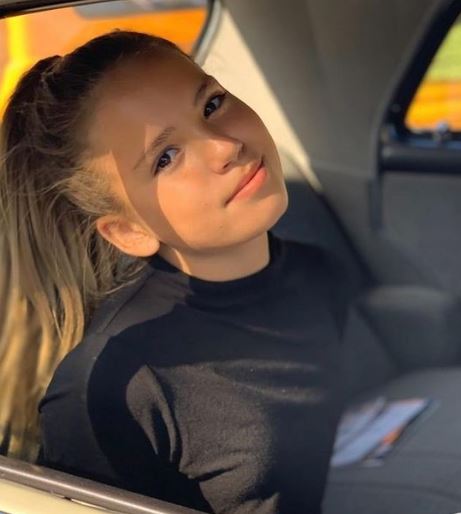 Other celebrities who sent their love and support were Paris Hilton, Kaitlyn Bristowe, Nicky Hilton, Selma Blair, Christa Allen, Kandee Johnson, and Becca Tilley.
Sadie's mother also posted tribute to her late daughter. "Sadie Raine Loza has left this Earth for the heavens," she started her post , adding that it was the hardest thing she ever had to do.
rip.
"Sadie liked to remind me that the first law of thermodynamics aka (Law of Conservation of Energy) works in all spheres of life.
"Energy cannot be created or destroyed, it can only be changed from one form to another."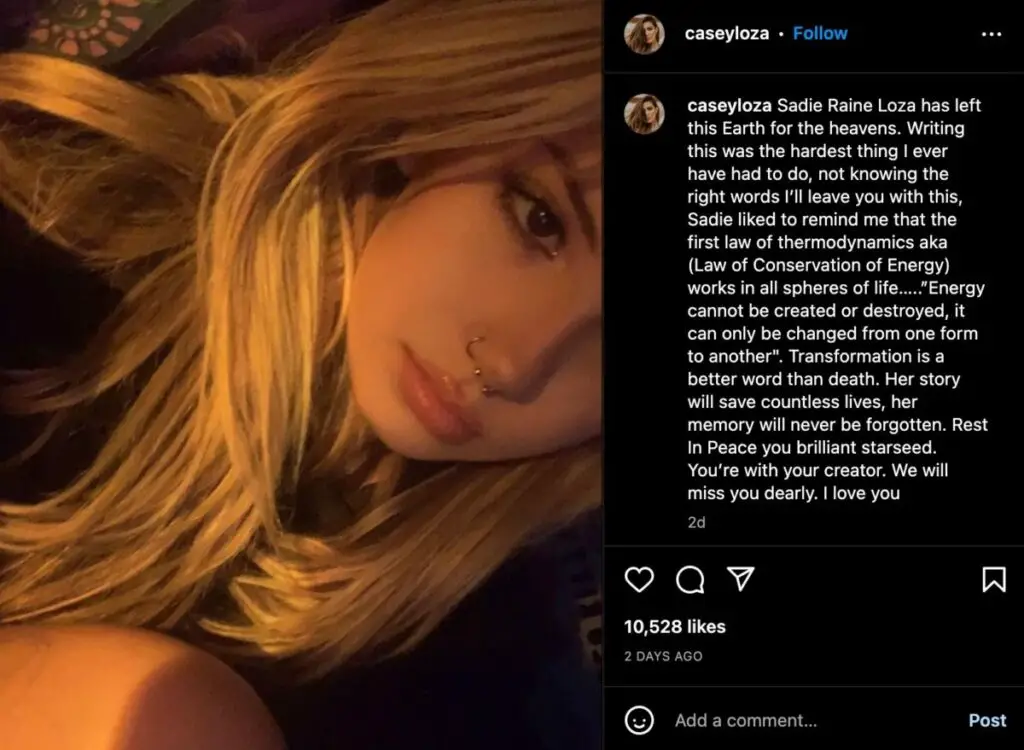 She continued: "Transformation is a better word than death. Her story will save countless lives, her memory will never be forgotten. Rest In Peace you brilliant starseed. You're with your creator. We will miss you dearly. I love you."
Our thoughts and prayers are with the devastated family during these hours of grief. Sadie turned 15 just a week before her tragic passing.
sending prayers
Please SHARE this article with your family and friends on Facebook.
Bored Daddy
Love and Peace